Ukash Casinos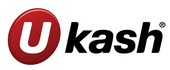 Established in 2005, Ukash is an online payment service based in the United Kingdom and is promoted by Smart Voucher Ltd. It was created expressly for providing an online cash payment service. It is an electronic money system regulated by the Financial Services Authority (FSA) in the United Kingdom.

Players from
USA
accepted

No Deposit:

$10

Bonus match: 125%



No Deposit:

$50

Bonus match: 100%


No Deposit:

$10

Bonus match: 100%

No Deposit:

$15

Bonus match: 100%
No Deposit:

$10

Bonus match: 110%
UKash operates under license across six different continents, is available in more than 20 different countries, and is used by about 226 million internet users. Many popular online casinos offer Ukash as one of their payment options. Ukash is available in countries all over the world such as the United Kingdom, Ireland, Spain, Germany, France, Austria, Belgium, Czech Republic, Denmark, Estonia, Finland, Hungary, Italy, Latvia, Netherlands, Norway, Portugal, Poland, Slovakia, Sweden and more.
How UKash Works
To begin using UKash as a viable payment option at leading online casinos, your first step would be to purchase a UKash voucher available at retail stores at more than 275,000 locations, as well as online. Each voucher is completely unique and is made up of 19 digits which will be entered into the payment page of the online casino when making a deposit. UKash vouchers are usually valid for 12 months, although it is important to check each voucher to make sure.
To ensure that UKash meets its regulatory requirements, vouchers are only issued up to be maximum of £200 in value, and the maximum number of vouchers that a player may hold at one time is five.
Because UKash works just like cash, vouchers can be combined and voucher values can be split into different amounts. Vouchers can also be converted into a different currency, using the handy UKash Tools.
Advantages of UKash Casinos
UKash has many advantages as an online casino payment method, due to its complete ease of use, the convenience factor and the flexibility of this system.
Some of the major benefits of UKash include the fact that the system is extremely safe, with absolutely no chance of identity theft. In addition, besides the cost of the actual voucher, no fees are levied for using UKash at online casinos, making this a very economical option for gamblers. One of the many convenience factors by using this card is that players don't need to verify their identity when funding their accounts.
UKash is favored by those gamblers who don't have a credit card, or those who simply don't want to use their cards online.
UKash is accepted by thousands of online merchants who allow players to pay with their pre-paid vouchers. The UKash voucher can also be used to load value into other online accounts, e-wallets and pre-paid cards.
UKash vouchers can also be converted into a UKash NEO virtual pre-paid MasterCard. The MasterCard number is emailed to the player immediately and then can be used to spend anywhere where MasterCard is accepted online.
Players who choose to cash in their winnings at an online casino can do so using UKash. They will simply be issued with a new code which contains a new balance, making for seamless online casino account funding and withdrawal.
Finally, UKash is the ideal system to keep control of spending at online casinos. There is no danger of ever getting into debt or spending more than you have as credits are only available according to how much the UKash value is worth.